D.C. Walking Tour Information Page
Maps Introduction
This map was developed for Congressional office websites to assist constituents when visiting the U.S. Capitol. GSL built the Walking Tour map for the Senate GIS Working Group using Esri's ArcGIS Web API. We have also made it easy for offices using HillTopCMS to add maps with a new Map Element for Pages.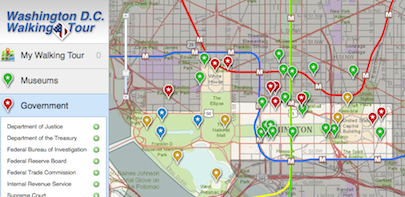 D.C. Walking Tour Request Form
Note: Fields marked with an * are required.