(Political web sites need an effective content management system)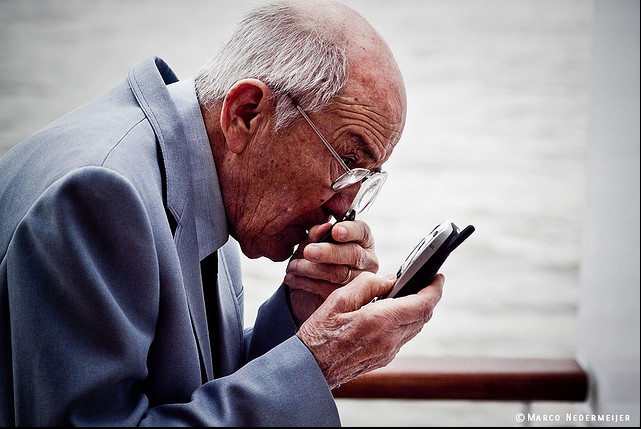 Older politicians can use the Internet to their advantage
Image Credit: Marco Nedermeijer
The good folks over at NBC News.com have come to a realization that I think that a lot of us already knew: our elected congress men and women are becoming older. Before his passing, Sen. Robert Byrd, D-W.V., was an institution. He was longest serving senator in U.S. history and was elected a record 9 times. Sen. Byrd passed on at 92 -- still a member of congress.
Recently, the average age of a Senator was calculated to be 60 years old and the average age of a member of the House of Representatives was calculated to be 55 years old. Clearly there is a great deal of gray hair in the U.S. Congress!
Smart people who study politics think that they know why Congress is becoming older. The major political parties are asking their members who are already in office to stay in office longer. Once elected, it is thought that it may be easier for them to be get reelected.
How Older Politicians Can Use The Internet
So let's say that you are a politician who is currently a member of Congress. Assuming that your party has asked you to stay in office and you are willing to do so, what's your next step? Clearly you are going to have to be able to get in contact with the people who voted for you last time and convince them that they made a good decision.
In our modern always-on world, what politicians need is a good way to share information with their supporters no matter where those people might be: at home, at work, or out and about. Yes, getting on national TV or one of the popular cable shows is a good way to get their message out, but there needs to be another way that doesn't require a voter to be in a specific place at a given time. This is where a modern web site can come in handy.
A modern web site needs to be responsive -- this means that it automatically adjusts its look and feel based on the size of the screen that it is currently being displayed on. The GSL Solutions HillTop political content management system has the ability to automatically create web sites like this. HillTop makes it easy for political staff members to quickly add new information to a web site in order to keep up with rapidly breaking news. Once the web site has been created based on all of the information that has been entered, HillTop provides website visitors with an easy-to-navigate site that will allow them to quickly find what they are looking for.
What All Of This Means For You
The average age of members of Congress is getting older. The reasons for this are many and varied. The major political parties are asking their incumbents to stay in office longer because it is easier to get them reelected. In order to get reelected, these politicians are going to have make sure that they have a good website to support getting their message out to their voters.
The GSL Solutions HillTop service can provide a politician, no matter what their age is, with the powerful tool that they need in order to connect with the people who elected them. Using HillTop they'll have a modern responsive website that will allow them to quickly and easily communicate with the people who voted for them. HillTop is a tool that every politician needs to have on their side today.
- Dr. Jim Anderson HillTop – Political Web Sites That Get The Vote!™
Question For You: Do you think that having a modern website can help a politician do a better job of connecting with younger voters?
GSL Solutions' HillTop service provides politicians with a way to get voters more involved with the political process. HillTop has been designed by politicians, for politicians in order to provide easy-to-use tools that make updating a political web site with current and topical information easy to do. The web site becomes a powerful communication tool between the politician and the voters. More information can be found at: www.HillTopCMS.com
Tags: reelection, age, politician, incumbent, responsive, website, political web site, campaign, voters, reelected, issues